A Maze of Death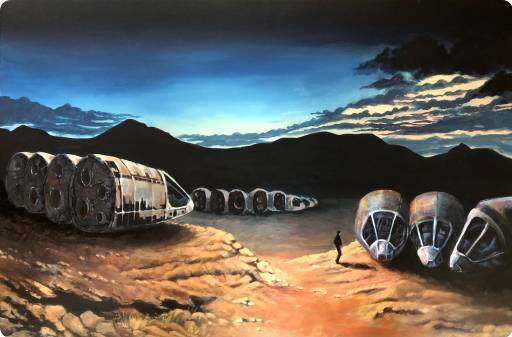 "Seth Morley on the Noser parking lot. Scene from Phil K Dick's Maze of Death"
Finally finished this piece, inspired by the scene in Philip K. Dick's novel "A Maze of Death" where one of the principal characters Seth Morely is at the "Noser" parking lot. A Noser being the craft that generally is bult for one way trips.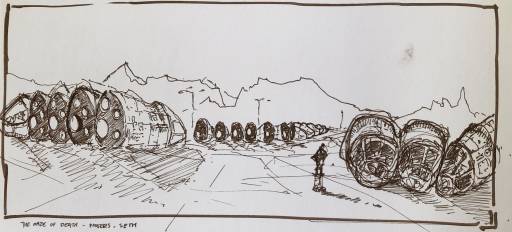 I have been trying to sketch after reading books to get down the images in my head. Some are strong enough in my head to take them further into paint. This was one of those sketches, I did a number after reading this book but this one felt strong enough an image to take further and attempt a painting.